Inhuuropdrachten

Soltution Architect Cloud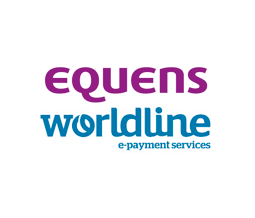 Soltution Architect Cloud
equensWorldline
Eendrachtlaan 315, 3526 LB Utrecht, Nederland
Geen maximum
36
Utrecht
Publicatiedatum:
12-05-2022
Sluitingsdatum:
20-05-2022
Maximum tarief:
Dit is het maximale uurtarief (exclusief de fee van KBenP).
Geen maximum
Solution Architect Cloud
Provide technical Direction and standardisation for the design, the development and the deployment;
Support the management team of File & Messaging Services by providing technical vision, and Roadmap. Support the realization of those roadmaps to ensure infrastructure capacity meets existing and future requirements.
Have a proper understanding of cloud and architecture and making that transition
Have a proper knowledge  on IT Infrastructure, preferred Network and Security.
Able making the connection between the business needs and IT.
Ensure Technology Watch: Ensure the right level of technology, Avoid obsolescence. Analysing emerging technologies make recommendations for accommodations;
Make decisions based on technical arguments provided by experts;
Make sure that the Services are provided in a sustainable way;
What do you have to offer?
You have a shown technical leadership at least the last 5 years and you can give practical examples;

Works effectively and completes assignments in group settings. Works cooperatively to achieve common goals, acts in the interest of the organization and lets personal interests not prevail. Takes a co-operative approach with a positive attitude with others and shares information and knowledge;

The ability to make decisions, taking into account all relevant interests and acting in line with objectives and choices. To commit oneself by speaking your mind and taking position;
Demonstrates technical and professional knowledge and skills relevant to the role. Builds on these knowledge and skill areas and shares them with others;
Analytical, Conceptual and problem Solving abilities.
Excellent communication skills, business fluent English.
What do we offer in return?


We can offer you Senior Technical Manager job providing adding value to File & Messaging Services in a growing international company.  Your Job will be diverse, dynamic and you will very close to Core Infrastructure. There is continues drive to meet and adapt to new challenges.
Documenten:
Inhuurdesk_Aanvraag_SRQ160026.pdf
Vind jouw droomopdracht
Zoek je droomopdracht in ons portaal en klik op inschrijven. Daarna zal een van onze adviseurs zo snel mogelijk contact met je opnemen. Na (telefonisch) contact, beoordeelt onze adviseur jouw CV en geeft terugkoppeling of deze goed aansluit bij de inhuuropdracht en ambitie van de opdrachtgever.
Oeps! Deze inhuuropdracht is verlopen
Bekijk actieve inhuuropdrachten door op de knop hieronder te klikken of ga door naar de verlopen inhuuropdracht. Het is mogelijk om de verlopen inhuuropdracht te bekijken, maar het is niet meer mogelijk om je in te schrijven.